Why Replace a Shower Door or Enclosure?
If you currently have a shower featuring a glass shower door, there will eventually come a day when it needs to be replaced. But when exactly should you plan your next shower door installation?
Previous Shower Door Is Broken
A broken shower door is a sure sign that it's time for a replacement. Although glass shower doors are built using sturdy, long-lasting materials like tempered glass and stainless steel, it's still possible for a door to fail. Tempered glass can still break if it's hit hard enough. Metal hardware such as the frame, hinges, or slides might begin to break down, rust, or lose functionality over time.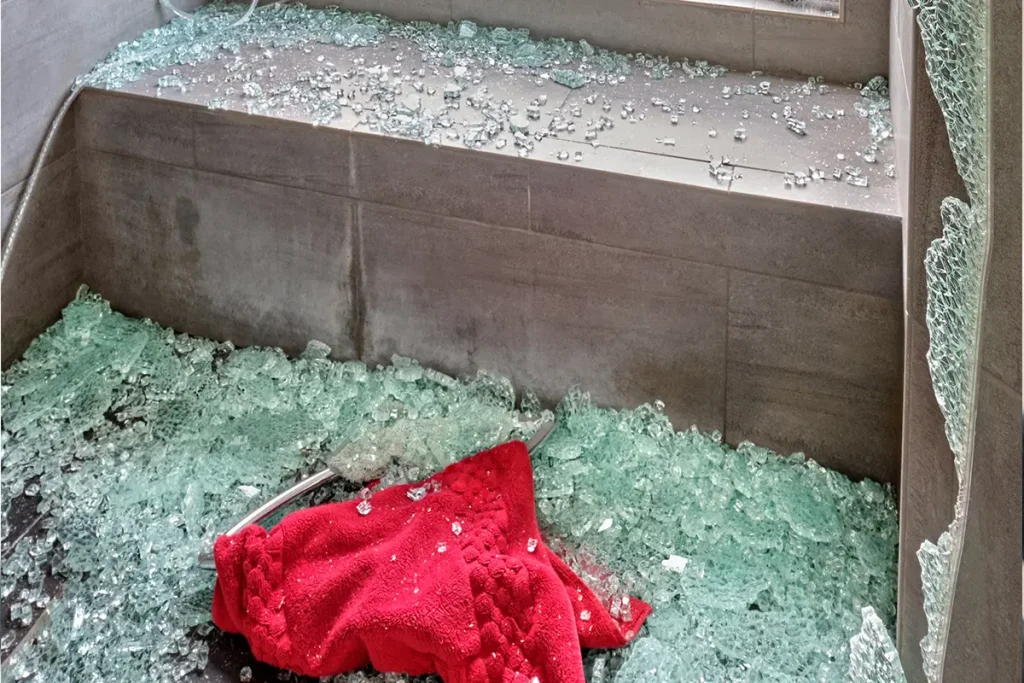 Previous Shower Door Is Ugly
Just like the clothes in your wardrobe, glass shower doors can also go out of style. If your shower doors are from the 1980s or 1990s, that vintage faux-gold look could use an update. Modern shower doors are available in a range of contemporary colors and finishes from satin-nickel to oiled brass and more. You can also choose a frameless design for a sleek, ultramodern look.
If you've recently bought a house, it's also possible that the previous owner's preferences in shower fixtures don't match your own. If the door is ugly or doesn't suit your new bathroom decor, you can update it with a shower door installation that better reflects your personal tastes.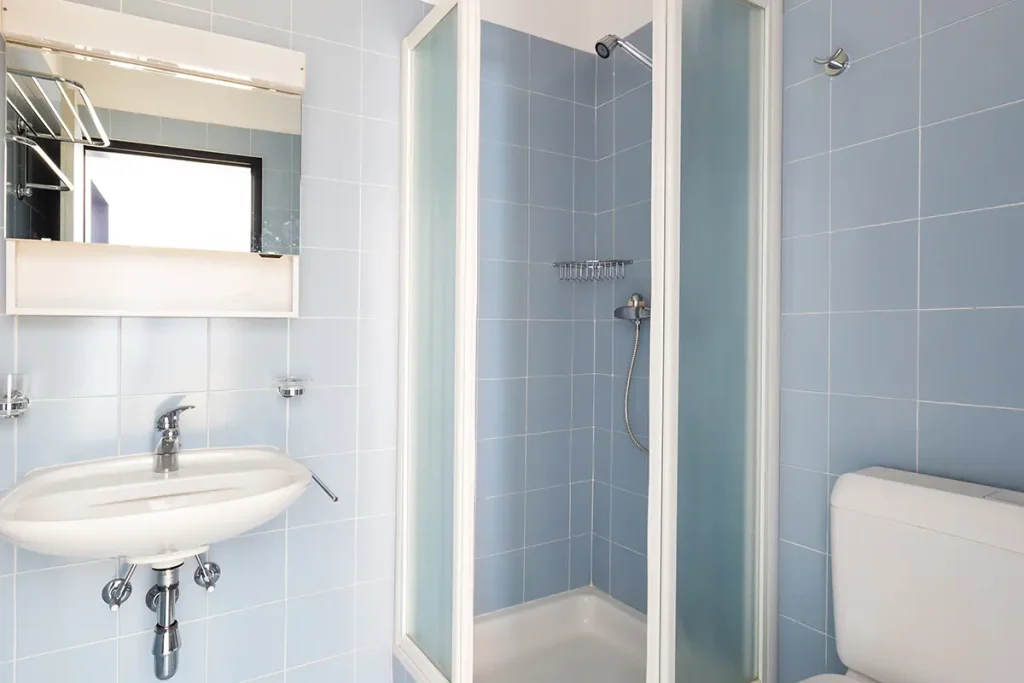 You're in the Mood for an Upgrade
Sometimes there's nothing specifically wrong with a shower door, but you still feel that it's time for an upgrade. That's fine too! If your current door doesn't meet your decorative or practical needs, then go ahead and upgrade to a shower door that does.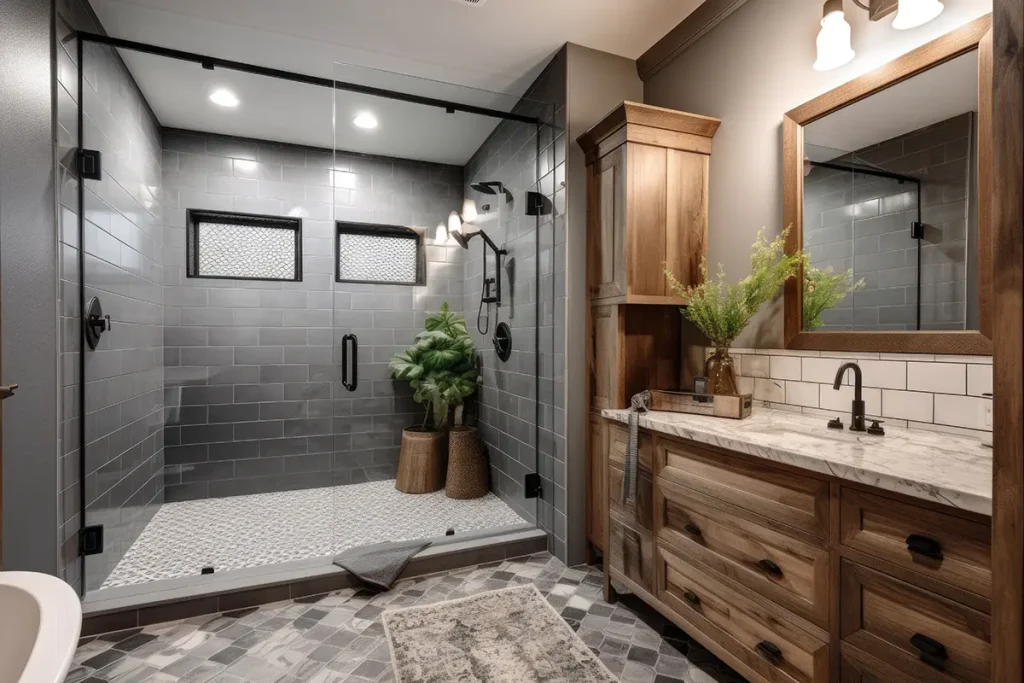 Alcove showers are designed to take up less space in a bathroom. This type of shower is arguably the most common. These showers are typically either square or rectangle in shape, with three walls and one threshold. The glass shower doors can be either hinged or sliding. Because this type of shower is so common, it may not be the best choice for someone looking for a shower enclosure that offers a custom look. Still, it is hard to beat an alcove shower if you're trying to conserve space.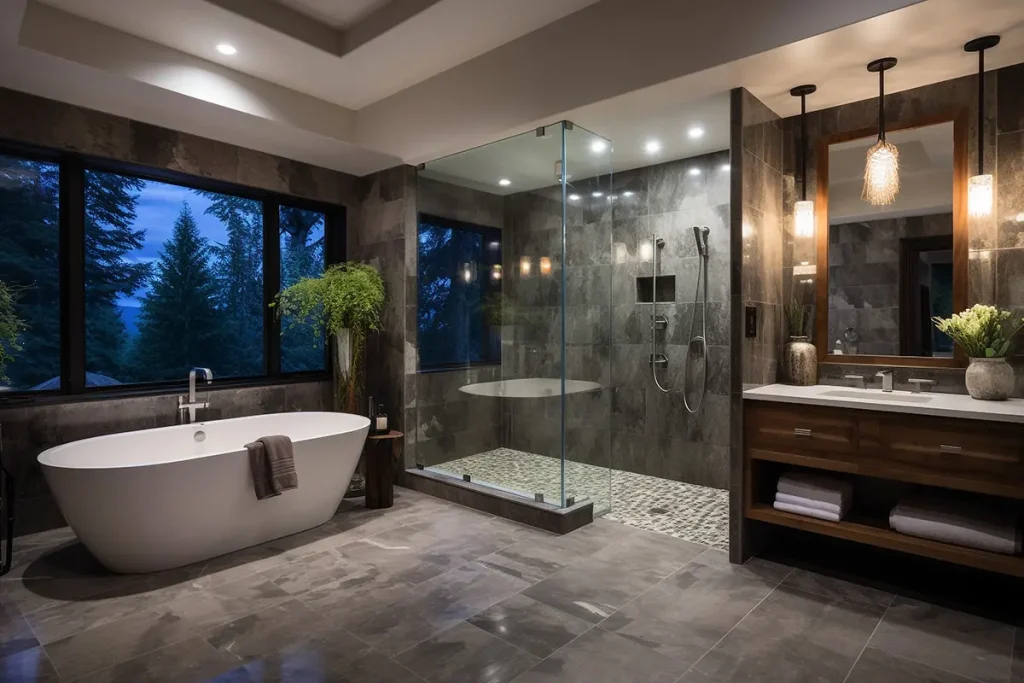 Glass Shower Enclosures FAQs
Shower doors are made using tempered glass because it's safer than standard glass. When tempered glass breaks, it shatters into small, granular pieces instead of large, jagged shards. Tempered glass also has many other beneficial properties, including being heat-resistant and tough to scratch.
Frosted glass is the result of sandblasting a sheet of glass to make it look cloudy and opaque. It's a popular option for showers because it provides more privacy than clear glass. Plus, frosted glass doesn't need to be cleaned as often since it camouflages water stains and dried-on suds from soap and shampoo.
Pros and Cons: Clear vs. Frosted Glass Shower Doors
Clear glass and frosted glass shower doors are both popular options, so the right one for you depends on your personal preferences. Clear glass is popular because it brightens up a room, makes it look better and provides better lighting when you're in the shower. However, stains from dried water and soap show up easily, so you'll need to clean it more often, and it doesn't offer much privacy.
Frosted glass doors are mostly opaque, so they're more private and easier to keep clean. However, they have a tendency to darken the room and make it look smaller.
Textured glass is created by pressing designs into semi-molten glass. Options for textures are nearly endless, but some of the most popular ones for shower doors are bubbles, dew and ripples because they look like water.
Cast glass shower doors are highly customizable. They straddle the border between art glass and functional glass. For cast glass shower doors, you can commission almost any design you see fit, including ripples, stripes, and embossed shapes like animals, abstract designs, and company logos. While visually striking, cast glass shower doors are expensive because they're completely custom-made.
What Are Gridscape Shower Doors?
Gridscape shower doors are bracketed by a grid pattern reminiscent of a window. This kind of shower door installation is typically part of a larger gridscape shower enclosure.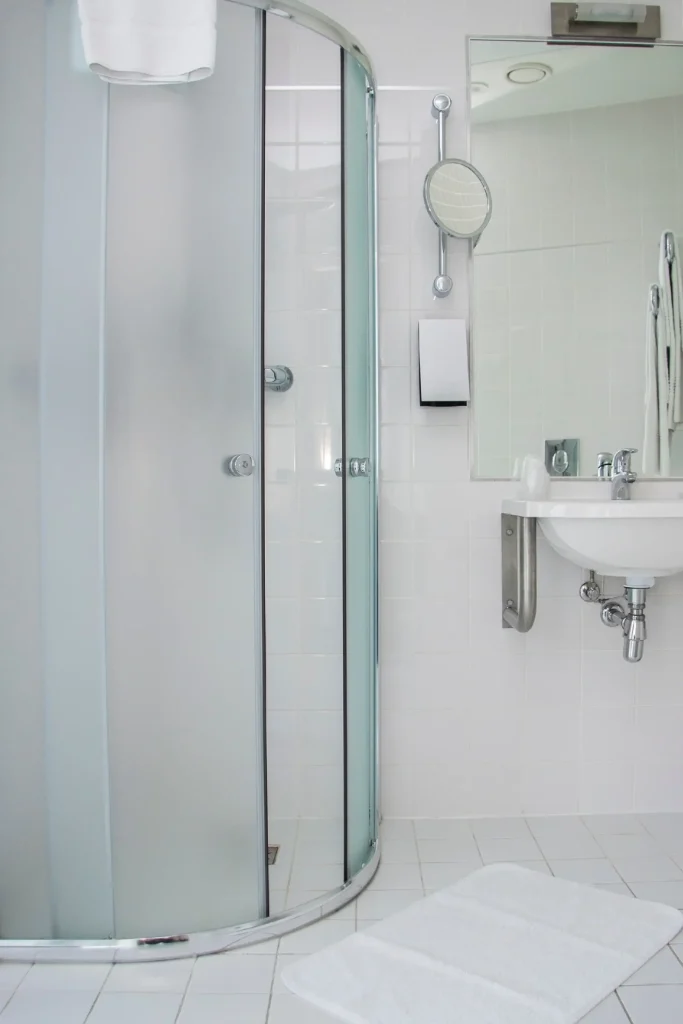 Contact us for a free estimate. At Community Glass & Mirror, we strive to provide our customers with the highest quality glass replacement services available. Whether you are looking for glass shower doors, windows or mirrors, we can help! Our team of glass experts is here to assist you every step of the way and can provide a free quote for any glass installation service.