How to Choose Between A Frameless And Semi-Frameless Shower Door
Remodeling a bathroom can mean making a ton of different decisions. There are materials to select, color schemes to choose, and lighting elements to pick out. Then there's the shower. There are seemingly endless options and choices to make when updating a shower. Sometimes, remodeling a shower can feel like remodeling a whole room by itself! Among all the different design choices you'll need to make, few will impact your showering experience quite like your shower door will. While there are many options out there, this article will zoom in on frameless and semi-frameless shower doors.
What Are Frameless Shower Doors?
If you aren't familiar with frameless shower doors, the good news is that they aren't terribly complex to understand. In fact, it's in the name. A frameless shower door is a door for your shower that doesn't have any framing. That might seem strange at first, especially if what you're used to is something more along the lines of a fully-framed sliding shower door. However, there's no denying that frameless shower doors can be visually stunning. They're hands down the best way to show off shower features such as a fancy showerhead or gorgeous tile. The lack of frame provides an unobstructed view, making the bathroom appear more spacious. Cleaning a frameless shower door is extremely easy since you generally only have the glass panel with a handle and some hardware to work around.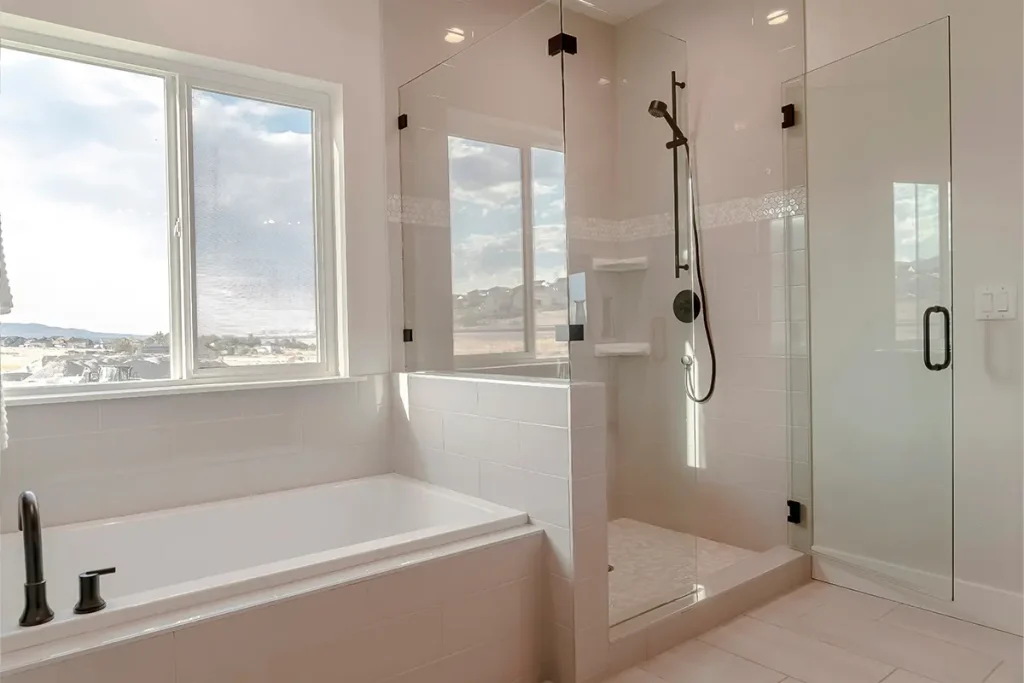 What Are Semi-Frameless Shower Doors?
If the idea of a totally frameless door has you a little concerned, but you're ready to move on from the fully-framed option, then semi-frameless shower doors could be the answer you're looking for. This style of door has some framing but isn't fully surrounded by it. Semi-frameless glass shower doors tend to be less expensive than frameless shower doors, offering you a convenient blend of style and affordability. While semi-frameless shower doors don't open up your shower quite the way frameless glass shower doors will, they're the next best thing. They are also generally easy to install and clean, meaning that it's easier to prevent mold growth and corrosion than with fully-framed shower doors.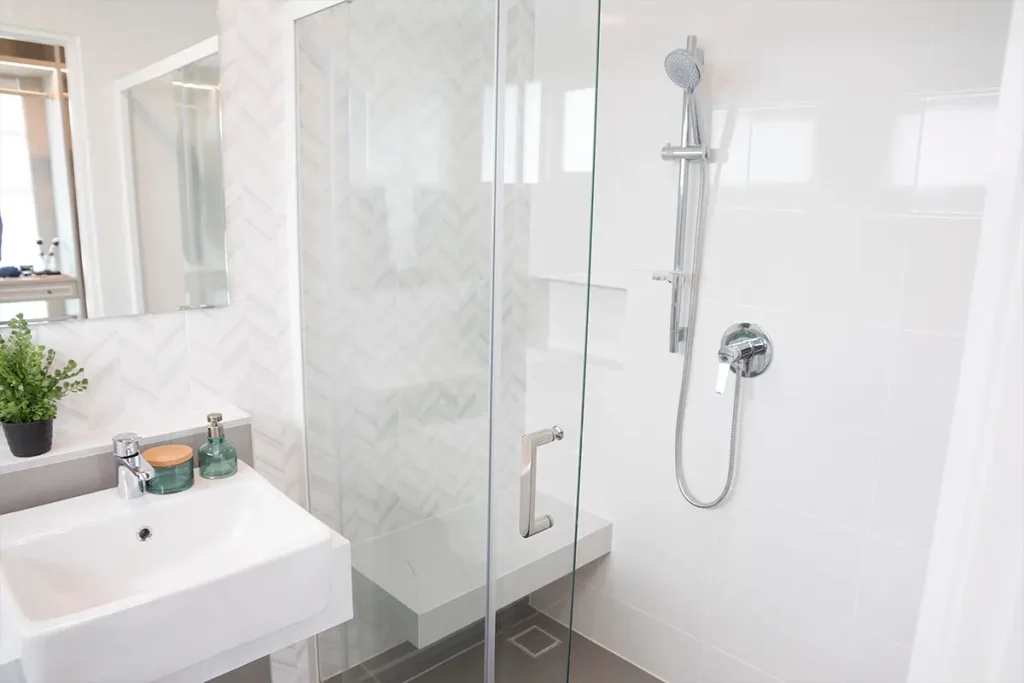 How Frameless Shower Doors Work?
Because frameless shower doors lack any framing, the glass must be strong enough to support itself without breaking. In this case, the thickness of the glass is what provides that strength. From there, hardware is used to attach the door to the rest of the enclosure.
When it comes to frameless shower doors, there are many different design styles that let you customize your shower door. You can have frameless bifold shower doors, frameless double sliding shower doors, and frameless barn door shower doors. You can add things like towel bars to your doors for extra convenience, too.
Frameless shower doors are generally designed to swing outward for safety reasons. In the unlikely event of the door suffering significant damage, you don't want to be dealing with broken glass in the shower, especially when you're in it and the water's on.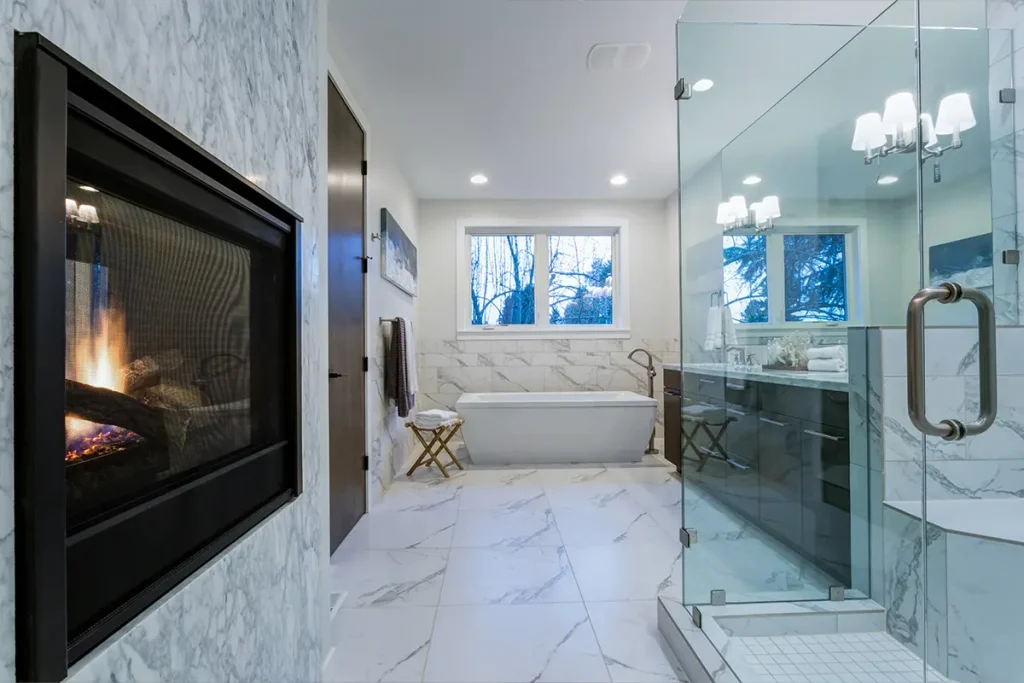 Do Frameless Shower Doors Leak?
The most important function of any shower door is to keep the water inside the shower, which begs the question of whether or not a frameless shower door will be up to the task. You may have heard concerning stories about frameless glass shower doors that leak. The good news is that when your shower is properly constructed, that shouldn't be an issue. In a well-designed shower, the floor slopes down towards the drain, which directs water away from the rest of the bathroom. In addition, make sure that your showerhead doesn't get pointed at the door or hardware. Those two precautions prevent water from escaping your shower enclosure. In fact, you'll likely find that frameless shower doors do a better job of preventing leaks than a shower curtain.
Anyone who wants to refresh their bathroom design and functionality should take a careful look at their shower. If you want a bathroom that feels spacious and airy without actually changing the square footage, swapping a shower curtain out for a glass enclosure with a frameless shower door is a great option to consider. You'll enjoy the extra luxury every time you step in.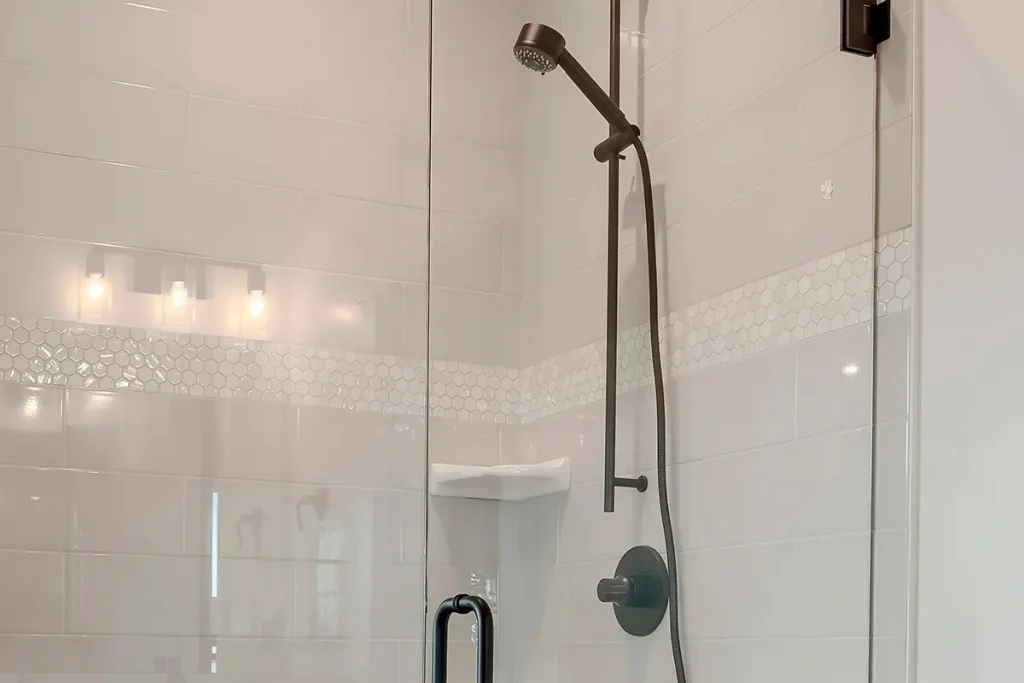 What's the Difference Between Frameless and Semi-frameless?
You can choose from one of three varieties for shower door installation: framed, frameless and semi-frameless. The "frame" is made up of thin strips of metal that outline each pane of glass. Frameless doors skip the metal framing in lieu of metal hinges and brackets, which makes the door look like one solid, sleek piece of glass. Semi-frameless doors are only partially framed. Usually, the bottom edge is framed, but the sides and top are not.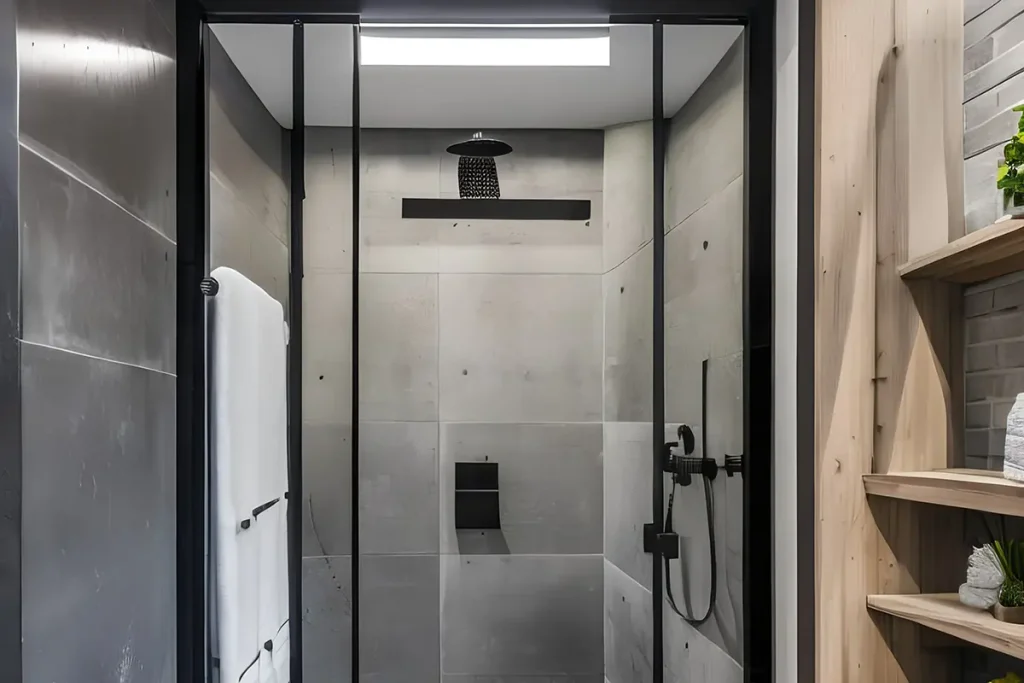 Contact us for a free estimate. At Community Glass & Mirror, we strive to provide our customers with the highest quality glass replacement services available. Whether you are looking for glass shower doors, windows or mirrors, we can help! Our team of glass experts is here to assist you every step of the way and can provide a free quote for any glass installation service.