Glass Replacement Services
Have you recently found yourself in need of glass replacement? Whether it's a window, door, mirror or windshield, Community Glass & Mirror is here to provide you with the expert knowledge and precision needed for the job. We understand that glass replacement can be a delicate process and strive to provide our clients with effortless, quick and affordable services. Learn more about glass replacement, when to hire a professional and the advantages of doing so.
How is Broken Glass Replaced?
Glass replacement is a delicate process that requires expert knowledge and precision. At Community Glass & Mirror, we provide professional replacement services for all types of jobs, including residential window and mirror treatments and commercial glass and mirror replacement.
Every job is different, and each client's unique needs are accounted for as we strive to provide him or her with effortless, quick, and affordable service. Our job is to ensure that your window, door or mirror is replaced with as little stress and interruption as possible.
When Should You Hire a Professional for Glass Replacement?
Glass breaks even for those who are extremely cautious and doing their best to avoid accidents. So when a mirror shatters, or a window is broken, you have to explore all of your options. Total replacements are often the best solution, but how do you know when to call for help?
In order to determine if you need professional assistance with your broken glass, ask yourself:
Is this damage dangerous or likely to harm me or another person?
Am I able to live with this damage?
Are there legal consequences for not replacing the broken or damaged glass?
Is there sentimental value worth paying to preserve?
Will a replacement protect structural integrity?
Our glass replacement technicians can work with you to determine the best solution for your problem. If you want an exact replacement, we can provide an informed, expert opinion and quote to ensure you get exactly what you need.
What Are the Advantages of Hiring Professional Glass Replacement?
You may be tempted to try and replace broken glass yourself, especially if the damage seems minor. However, even a hairline fracture on glass can easily spread and cause a mirror or window to shatter. Working with a professional, even if you only request a consultation, has many advantages worth considering.
With our team of experts, you will always receive the most educated and professional assessment of your broken window, door, windshield or mirror. We can measure the extent of the damage as well as determine how likely it is to worsen in the future. We can also provide solutions that buy you time before you are able to purchase a total replacement.
Professional work also comes with a warranty. Rather than being left responsible for even greater damages, you can rest assured that our technicians only replace what they've been assigned to do. Everything else will be protected and kept in optimal condition.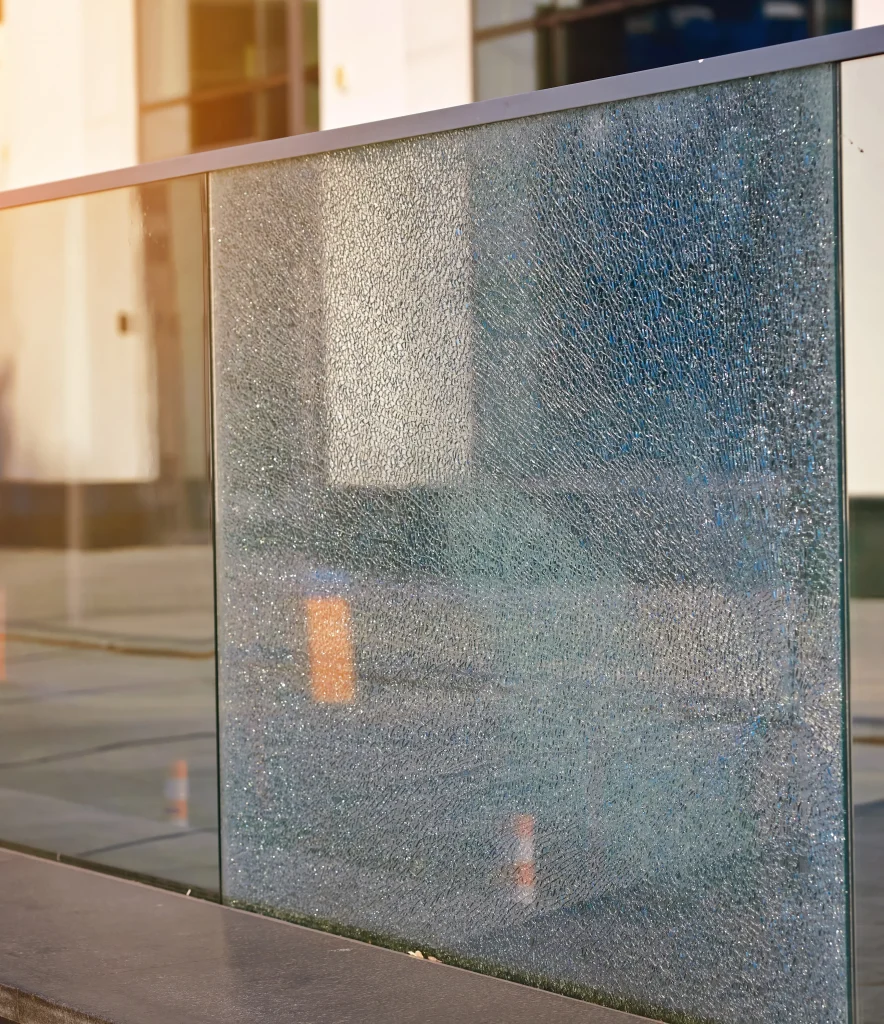 Contact us for a free estimate. During our free consultation, we will evaluate the damage and determine if the window can be repaired or should be replaced. We will improve or replace the cracked or damaged window and leave the area clean of all debris from installation.